History of the Campaign to Create
Brodhead Creek Heritage Center
Brodhead Watershed Association and Pocono Heritage Land Trust are partnering with Stroud Township in a campaign to make ForEvergreen Nature Preserve in Analomink a natural hub of community life connecting people, land and water.
.
In addition to providing much-needed office space for PHLT and BWA, Brodhead Creek Heritage Center will house space for educational displays of native birds, mammals, fish, reptiles, amphibians and plants, hands-on science programs, and public and private talks, shows and events.
The life cycle of Pocono brook trout (the state fish) will be featured, and fly-tying and fly fishing lessons offered. Kid-friendly displays of how water "recycles" will be installed, including the ever-popular chance to get wet! A planned exhibit will be "The Story of the Brodhead: Birthplace of American Fly Fishing", highlighting this stretch of the Brodhead and its pivotal, historic role. A display "From Creek to Tap" will show how the Brodhead becomes drinking water for millions.
The Brodhead Creek Heritage Center is designed to provide space for multiple uses:
• Rotating display space focusing on water science, the story of fly fishing, conservation exhibits and "how water works" education about creeks and groundwater, vernal pool demonstration, water quality art and photography
• Water education class space available to local environmental education centers
• Streamwatcher training in how to monitor and report water quality data.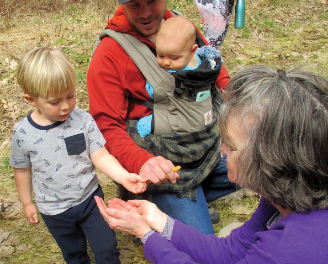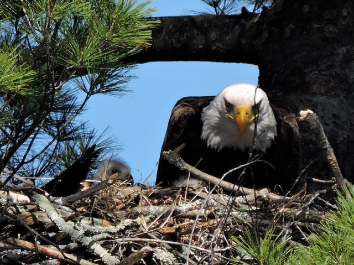 An eagle-cam is planned to give an up-close look at the preserve's resident eagles as they maintain their nest and feed and raise their young, with monitors in the education center and a live feed visitors can follow online.
.
Other outdoor resources will be geared to different age- and interest-groups, a natural-materials playground for toddlers and preschoolers, interpretive trail signage, trail-cams to capture wildlife activities, habitat enhancement and interpretation, and pure water testing sites.